Tequ college (Tequ Group Training and Management College)
The Tequ Group Training and Management College was established in 2011. It now has two training bases, Shuangliu and Xinjin. The Shuangliu Base is located near the Airport Road International Hotel in Shuangliu County, Chengdu. The college has independent teaching buildings, student apartments and outdoor training grounds, and is equipped with professional teachers and faculty and staff. It is a high-tech enterprise with a high starting point in the construction of agriculture and animal husbandry.
The Tequ College focuses on becoming a booster for organizational and individual capacity development. It adheres to the "No-training, No Employing" school motto proposed by the founder, integrates the existing training resources of the Tequ, and establishes a scientific training system for the creation,thus to build a team of professional managers and professional staff for the Tequ needs. Furthermore, provides high-quality talent guarantee for the rapid and continuous development of Tequ.
The Tequ College adheres to the training tenet of "first training, post-employment, first training, and post-upgrade", striving to realize the "cradle of managerial growth, cultivating the base of Tequ talents, disseminating the position of Tequ culture, and the tool of Tequ strategy promotion. The goal of running a school of Tequ management innovation is to build an industry-based talent training base that can meet the future development needs of Tequ and reflect the characteristics and cultural concepts of the Tequ either. However, to comprehensively improve the training, teaching and research capabilities of Tequ.
The Tequ College Insists on "Three Characteristics" in the Industry:
一、First, the training forms are diversified:
On the basis of militarized unified management, it integrates characteristic military training and development training with mental training and emotional casting (people-oriented) to comprehensively enhance team cohesion and execution.
二、Second, the curriculum system is practical:
Curriculum development varies according to the needs of the company and its customers. At present, the curriculum of the Tequ College has been covered from new employees to senior managers.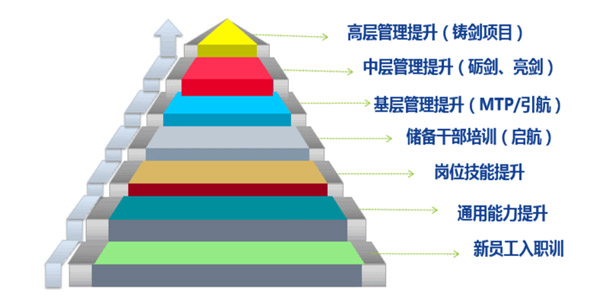 三、Third, the faculty team is diversified:
On the basis of a group of professional trainers, the college regularly conducts trainer training (TTT) and assessment, and comprehensively builds part-time lecturers with practical experience in various posts. We will take the demand as the starting point, the effect as the orientation, and adopt the form of diversified teaching.